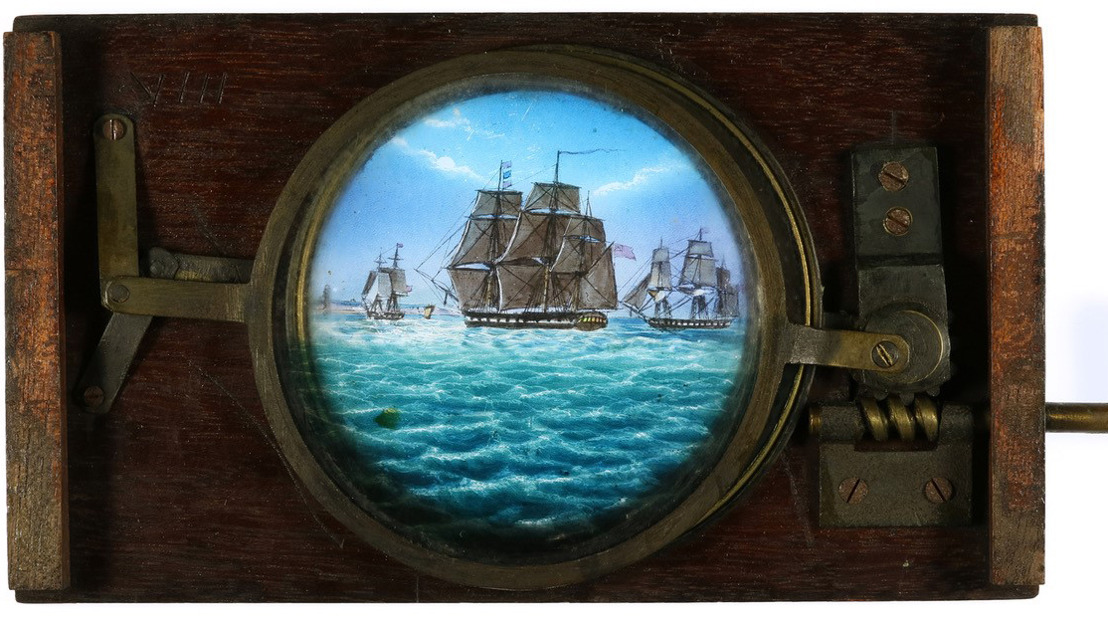 ANU Magic Lantern conference shines a light on bygone era
Monday, September 3, 2018 —

The Australian National University (ANU) and The National Film and Sound Archive are hosting a unique research conference this week, including visual performances on the lost visual art-form known as the Magic Lantern slide projection.

Media are invited to the conference and the evening projection displays of a bygone technology which played the role of public entertainment, information and news dissemination in a pre-cinema, pre-newsreel world.

Used worldwide from the 1840s to the 1930s, the Magic Lantern displays combined a glass, brass and mahogany projector resembling a lantern and a periscope with original hand-painted glass slides – the physical legacy of the technology.

The conference "The Magic Lantern in Australia and the World" grew out of the academic work of Dr Martyn Jolly, Honorary Associate Professor of the ANU School of Art and Design, who discovered there are larger collections of magic lantern slides produced by Christian missions in Indigenous communities than first thought. Large collections were also produced by professional and amateur scientists linking international networks of knowledge.

Contemporary artists have also been inspired by the Magic Lantern to create new arts works using today's technology.

For Program Details and Projection Show Details: See attachments below.

__________________________________________________________________

WHAT: "The Magic Lantern in Australia and the World" An interdisciplinary Conference.

WHO: ANU and international academics – see attached program.

WHERE: Sir Rowland Wilson Building, 120 McCoy Circuit, ANU and various locations at the National Film and Sound Archive.

WHEN: Tuesday 4 September, 12 noon – Thursday 6 September, 6.30pm.

For media assistance, contact the ANU media hotline on 02 6125 7979.