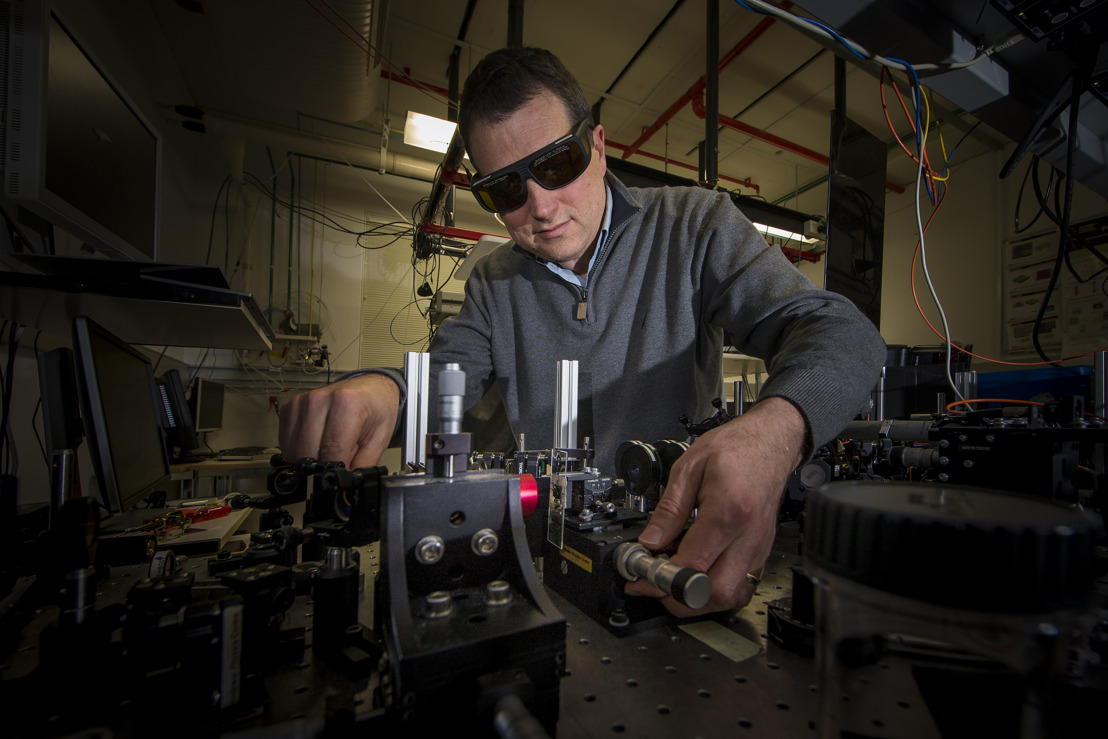 Invention could help to crack down on illegal drug trade
EMBARGOED UNTIL 4AM FRIDAY 8 JUNE 2018 (AEST)
Friday, June 8, 2018 — A research team involving The Australian National University (ANU) has invented a system that can detect chemicals in miniscule quantities and could be developed into a portable drug-testing kit to help authorities crack down on the illegal drug trade.
ANU supported Switzerland's École Polytechnique Fédérale de Lausanne, which led the project to develop this invention.
ANU scientist Professor Dragomir Neshev, a co-author of the research published in Science, said the invention measured infrared signatures of organic molecules and translated them into barcodes, which could be used to identify specific drugs.
Infrared spectroscopy detects whether a given molecule is present in a sample by seeing if the sample absorbs light rays at the molecule's signature frequencies.
"We think our invention could be developed into a commercial drug-testing prototype within just a few years," said Professor Neshev from the ANU Research School of Physics and Engineering.
"Our invention can detect and recognise drugs in extremely small quantities which are released when the body metabolises drugs, providing a new technology for police to mobile-drug test motorists or suspected drug traffickers in a simple and non-invasive way.
"The device could replace bulky and expensive mid-infrared spectrometers, which cost more than $100,000 each. Our device would be portable and cost just a fraction of the price."
Co-researcher Dr Mingkai Liu said such a device could also be used for medical diagnosis and to optimise the efficiency and benefits of prescribed medications for patients on expensive therapeutic treatments.
"Our invention consists of an engineered surface with hundreds of tiny pixels. Each pixel senses the molecular absorption at a specific frequency, generating a distinct barcode for every molecule that the surface touches," said Dr Liu.
These barcodes can be analysed and classified using advanced pattern recognition and machine learning such as artificial neural networks.
An image of Professor Dragomir Neshev in his lab is available for download below. Image credit: Stuart Hay, ANU
Download the Science journal article by clicking on the attachment link below.
FOR INTERVIEW:
Dr Mingkai Liu
Research School of Physics and Engineering
ANU College of Science
M: +61 424 248 385
E: mingkai.liu@anu.edu.au
Professor Dragomir Neshev
Research School of Physics and Engineering
ANU College of Science
M: +61 405 019 061
E: dragomir.neshev@anu.edu.au
For media assistance, contact Will Wright on +61 2 6100 3486, the ANU media hotline on +612 6125 7979 or email the ANU Media Team at <media@anu.edu.au>.