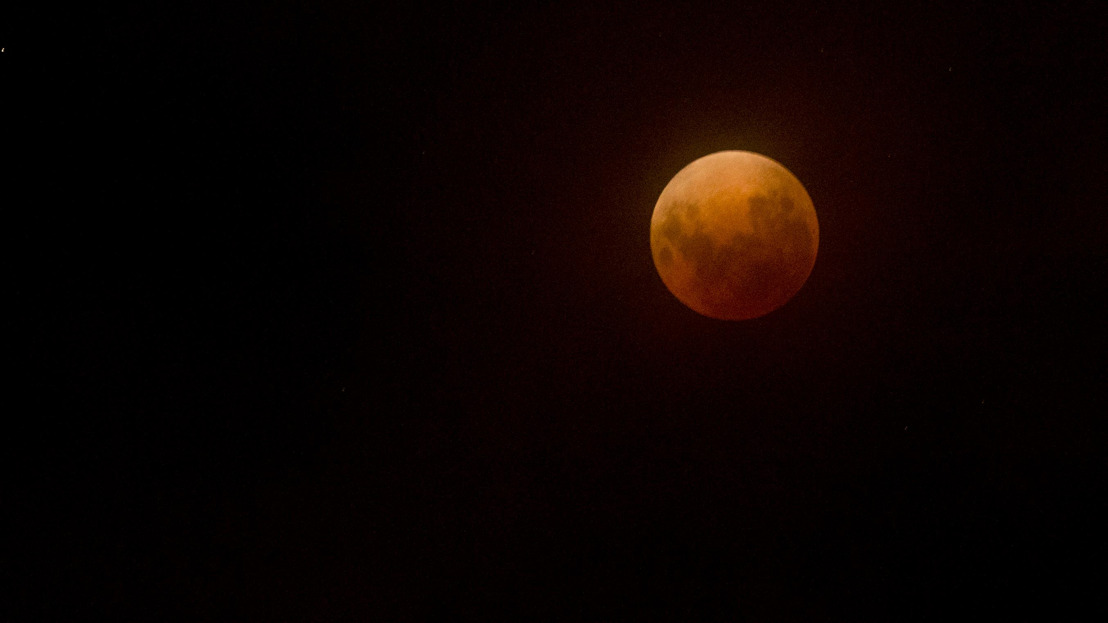 Look up at a Blood Moon this weekend
Monday, July 23, 2018 —

Australia will be treated to a total lunar eclipse this weekend when people will see a Blood Moon, as the Earth passes between the Sun and Moon.

ANU astronomer Dr Brad Tucker said people would see the Moon appear to darken and gradually turn red as it moves into Earth's shadow in the early hours of Saturday 28 July 2018.

"The red colour comes from light that skims through the Earth's atmosphere and goes off into space," said Dr Tucker from the ANU Research School of Astronomy and Astrophysics.

"You will see the sunrise and sunset of the Earth lighting up the surface of the Moon – over 350,000 km away.

"If you were on the Moon, you would see a total solar eclipse as the Earth would be blocking the Sun."

Lunar eclipses always occur when it is a Full Moon.

"The Moon is not always in perfect alignment with the Sun and the Earth, so that is why we do not get a lunar eclipse every lunar cycle," Dr Tucker said.

"You can enjoy lunar eclipses safely with your eyes, unlike a solar eclipse where eye protection must be worn."

For people on Australia's east coast, the lunar eclipse will begin at about 3.15am on Saturday 28 July 2018 (AEST).

"You'll need to wait another two hours or so, from about 5.30am, before you can see a total eclipse when the Moon will start to turn red," Dr Tucker said.

"People on the east coast will not see the Moon leave the shadow."

Dr Tucker said people living further west should see nearly all of the lunar eclipse.

IMAGES FOR MEDIA USE:

You download the images below by clicking on them. These are photos of the Super Blue Blood Moon from January 31 this year. Please credit Lannon Harley, ANU.

FOR INTERVIEWS:

Dr Brad Tucker
Research School of Astronomy and Astrophysics
ANU College of Science
T: +61 2 6125 6711
M: +61 433 905 777
E: brad.tucker@anu.edu.au

For media assistance, contact Will Wright on +61 2 6100 3486, the ANU media hotline on +612 6125 7979 or at media@anu.edu.au.