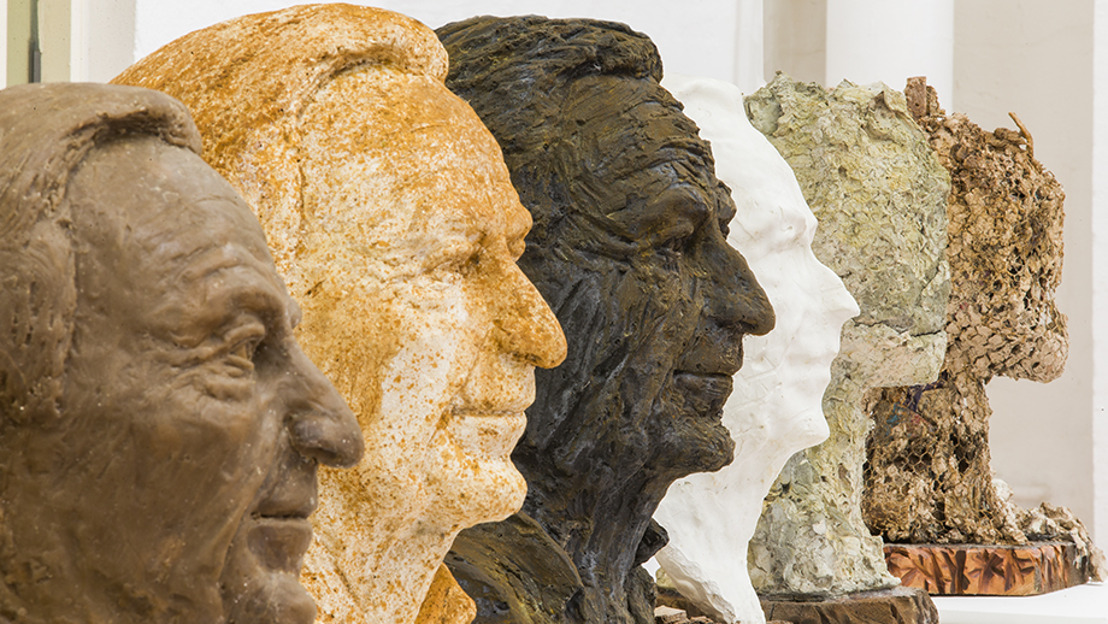 MEDIA ALERT: ANU School of Art and Design Graduating Exhibition: Preview
Thursday, November 23, 2017 — Media are invited to a preview of the art works of the 2017 graduates of The Australian National University (ANU) School of Art and Design at 10.30 on Friday 24 November.
More than 140 graduating students are exhibiting their work at the exhibition which will have its grand opening from 6-8pm on Friday.
Among the works on display is a series of sculptures by Brian Evans, investigating and documenting how the Alzheimer's condition has affected his father.
The ANU workshops of the 10 disciplines – textiles, gold, silver, furniture, sculpture, printmaking, painting, ceramics, glass, and design – have each been turned into a gallery to showcase the works, with the School's Main Gallery reserved for the works of the Honours, Masters and Masters Advanced graduates.
Professor Denise Ferris, Head of the School of Art and Design said the 2017 Graduating Exhibition is celebrating 40 years of rich history at the School which continues to play a central role in the cultural life of Canberra.
___________________________________________________________________________________________________
WHAT: Media Preview of the ANU School of Art and Design Graduating Exhibition
WHERE: School of Art and Design, Main Gallery, Ellery Crescent. ANU
WHEN: 10.30 am Friday 24 November 2017
MEDIA NOTE: Graduand Brian Evans will be available for interview at the preview, or can be contacted the through the ANU media office.
For Media assistance, contact the ANU Media Team on (02) 6125 7979 or via <media@anu.edu.au>