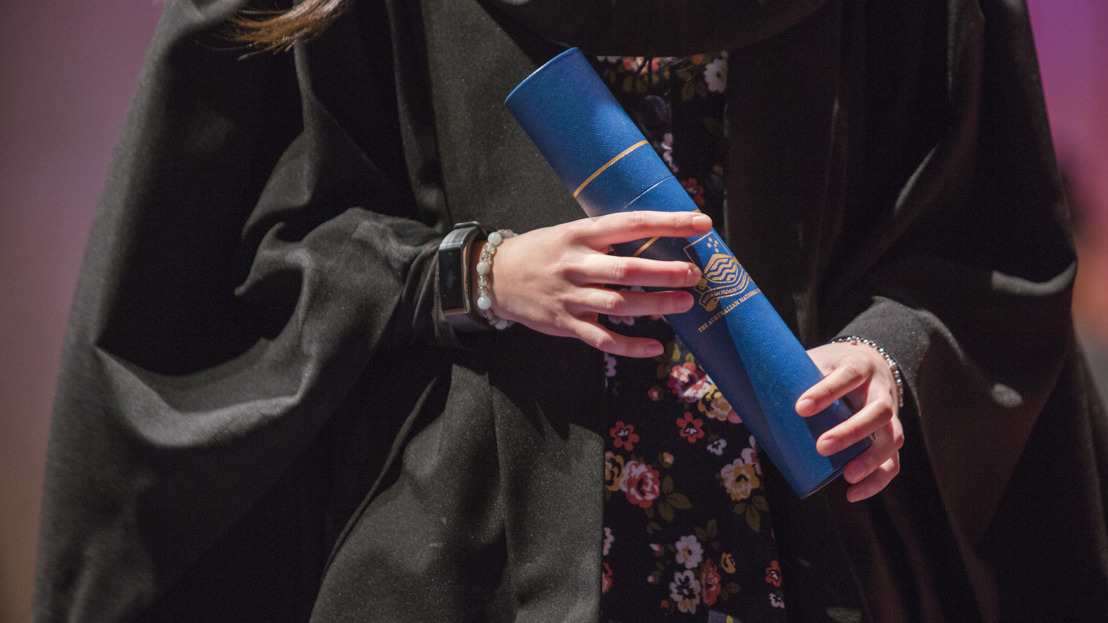 More than 2,600 ANU graduates ready to take on the world
Monday, July 15, 2019 —

Rebecca Kriesler was inspired to study history at The Australian National University (ANU) by her grandparents, all four of whom were holocaust survivors.

She's one of more than 2,600 students who will graduate from ANU this week.

"I really wanted to find out more about what they went through," Ms Kriesler said.

"They've all passed away now, so I figured one of the only ways to do that was to study history in a university setting.

"I definitely gave the courses a different meaning for me. While there were a lot of students who found it really interesting, I found it confronting and shocking.

"To be able to learn those things, it felt like I was doing justice to them in a way."

Ms Kriesler hopes to use her history degree, as well as qualifications in law, to advance her work in the field of human rights.

In this round of ANU graduation ceremonies, almost 2,000 students will receive their awards in person, while another 650 will graduate in absentia.

It's the biggest number to ever graduate at the University's mid-year conferral session.

ANU Vice-Chancellor Brian Schmidt AC congratulated this year's cohort, saying this week is a chance to celebrate their achievements.

"Graduation is one of the most exciting times of a student's academic life. It is a time when they know they are ready to go into the wider world and make their mark backed by all that they have learned," he said.

"I'm extraordinarily proud to see this latest group of graduates accepting their degrees. Each one of them has the capacity to change the world for the better.

"Whatever they chose to do next, I hope their learning experience at ANU will be part of all of their lives, whether formally or informally.

"On behalf of the ANU community, I want to congratulate all our graduates on this important milestone and wish them well in their future endeavours."

ANU will also confer six honorary degrees, recognising significant contributions to fields as diverse as human rights, journalism and Indigenous languages.

The recipients include:
Professor Philip Alston - for his contribution to international law and human rights law.
Ms Jane Connors - for her contribution to human rights advocacy, particularly the rights of women and children.
Ms Geraldine Doogue AO - for her contribution to journalism, both in Australia and abroad.
Ms Elizabeth Marrkilyi Ellis - for her contribution to the study of traditional Indigenous languages.
Mr Michael Thawley AO - for his contribution to international relations and student mentoring.
Mr Arun Abey - for his exceptional service to the University and business and philanthropic endeavours.
The July 2019 graduation ceremonies will run from Wednesday 17 to Friday 19 July.
See the full schedule of graduations here:
https://www.anu.edu.au/students/graduation/1-2019-ceremony-schedule
For media assistance, contact the ANU media hotline on 02 6125 7979 or at <media@anu.edu.au>.