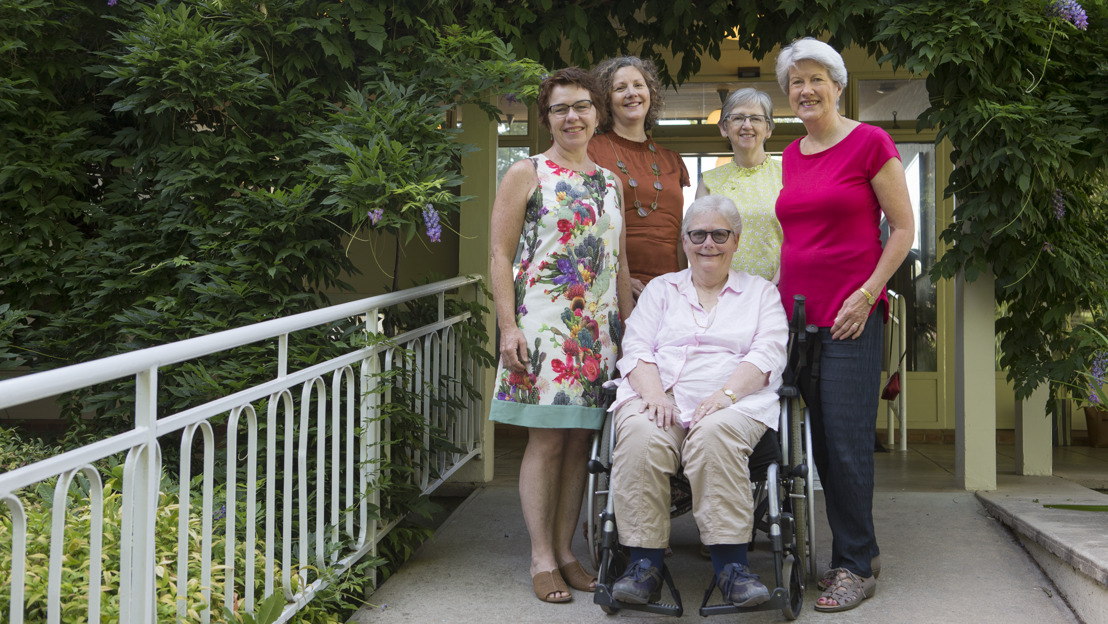 MS patients produce MS research at ANU
Wednesday, January 23, 2019 —

People living with Multiple Sclerosis (MS) will become researchers in a new project at The Australian National University (ANU), funded by a grant from MS Research Australia.

Dr Jane Desborough, a Senior Research Fellow at the Research School of Population Health, is paving the way for people to be at the centre of research about the disease they live with.

"It is vital that people living with MS are involved in the research aimed to help them," said Dr Jane Desborough.

"This project will see people living with MS researching MS. It is designed to ensure the research is relevant to them and it is empowering and gives them a sense of ownership."

This collaboration is part of a larger ANU project focusing on personalised medicine, Our Health in Our Hands, which will also involve physicists, engineers, scientists, doctors and sociologists in a cross-discipline approach to understanding diseases.

"We are developing a practical model of collaboration between researchers and people with MS," said Dr Desborough.

"Patients with MS are not just the subject of this research, they are teaching us about MS as well as researching with us.

"The best research engages participants and researchers as equal partners. Our project will develop and trial a range of tools to increase meaningful collaboration between researchers and people affected by MS in research."

Dr Desborough and her team have been awarded an Incubator Grant from MS Research Australia to help fund this personalised medicine project.

Katrina Chisholm, 65, has joined the ANU research team. She was diagnosed with MS when she was 50 years old, but she had concerns about her health for many years.

"My father had MS so I always thought I might develop MS," said Ms Chisholm.

"My first symptoms occurred in 1991 when I was having trouble emptying my bladder but at the time I didn't think it was likely to be MS because it wasn't [a symptom] my father had. He had difficulty walking and spasms.

"When I was diagnosed in 2003, I lost all feeling in my body for three months."

"It was scary. The right side of my face and my right arm were the only two places I had feeling in my body."

Ms Chisholm, who is now has retired with an active social life, has joined the ANU research team to help researchers better understand MS.

"You have got to own your own MS, you have to actively be involved in your treatment," said Mrs Chisholm.

"I question, and ask why, and what are the side effects? You can't just sit back and passively have MS, you really have to work hard and keep your life as normal as can possibly be.

"I am really excited about this research because I think it is coming from an entirely different perspective.

"ANU is developing personalised medicine and that's important because everyone has different symptoms and that's why MS is very difficult to diagnose."

Our Health in Our Hands aims to investigate and demonstrate how personalised medicine can address major global health challenges associated with the inequity of health outcomes and the rising cost of medical treatments.

If you are affected by MS and would like to learn more, or be involved in the project, please contact the research team through the website: http://www.anu.edu.au/research/research-initiatives/our-health-in-our-hands

Images can downloaded from the following link (credit: Lannon Harley, ANU): https://anumedia.canto.global/s/U1ARH


FOR INTERVIEW:

Dr Jane Desborough
Senior Research Fellow
Department of Health Services Research and Policy
Research School of Population Health, The Australian National University
T: + 61 2 6125 6545
M: 0407 897 066
E: jane.desborough@anu.edu.au

For media assistance, contact the ANU Media Team on +61 2 6125 7979 or at media@anu.edu.a or Rachel Curtis +61 459 879 726.