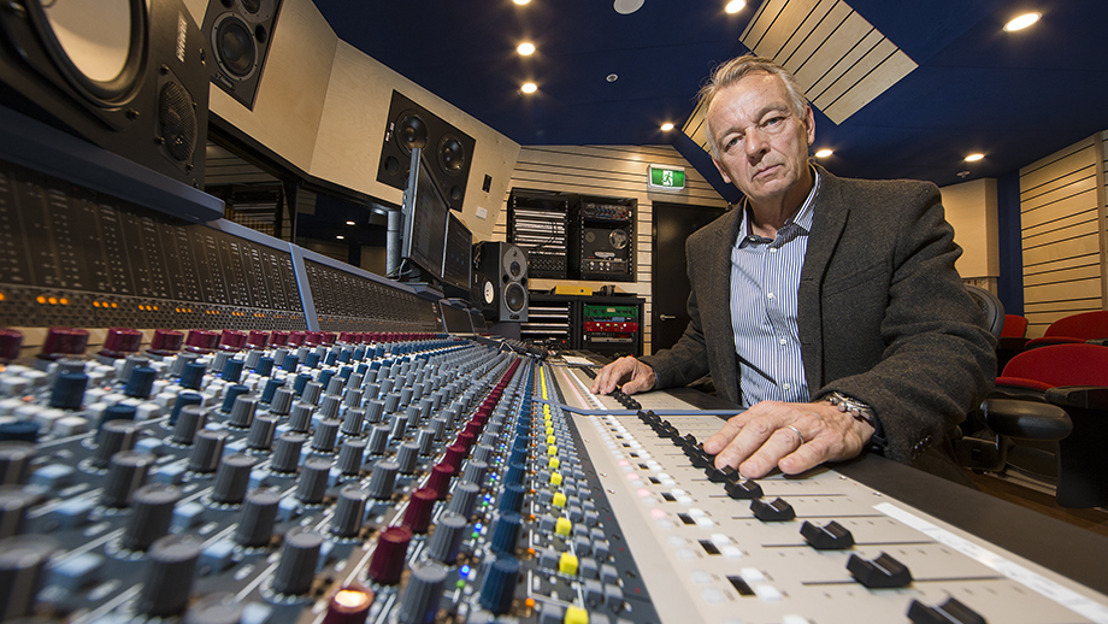 Multi-ARIA award winning producer joins School of Music
Wednesday, August 23, 2017 — The Australian National University (ANU) is pleased to announce that multi-ARIA winning record producer and engineer, Mark Opitz, has joined the ANU School of Music as a visiting fellow.
Mr Opitz's creativity and production expertise helped to produce some of Australia's most popular albums with bands including Cold Chisel, AC/DC, INXS, Divinyls and Australian Crawl.
Mr Opitz said he looked forward to sharing his knowledge and experience with academics and students.
"I know it sounds like a cliché but my career has been so varied and full of rewarding experiences, so it's great to be able to give some of that knowledge back," he said.
"The School of Music has the capacity to produce world-class performances. We need to learn from every side of music, because it's a universal language."
Mr Opitz welcomed the recent announcement of a high-end recording studio.
"The School has built a world-class recording facility capable of recording the most intimate solo performances up to a large scale orchestras," he said.
"This bodes well for all students choosing to study any genre of music at ANU."
Associate Professor Samantha Bennett, the School's Music Technology Convener, said the School felt extremely lucky to be working with one of Australia's top record producers.
"Mark not only has an unparalleled record in professional record production, but he is also an excellent educator. We're all very excited to be working with him in the School's new recording studio," Dr Bennett said.
FOR INTERVIEW:

Mark Opitz
ANU School of Music
M: +61 417 372 711
E: markopitz@gmail.com
Associate Professor Samantha Bennett
Music Technology Convenor, ANU School of Music
M: +61 2 6125 5761
E: samantha.bennett@anu.edu.au
For media assistance, contact the ANU Media Team on 6125 7979 or at <media@anu.edu.au>.