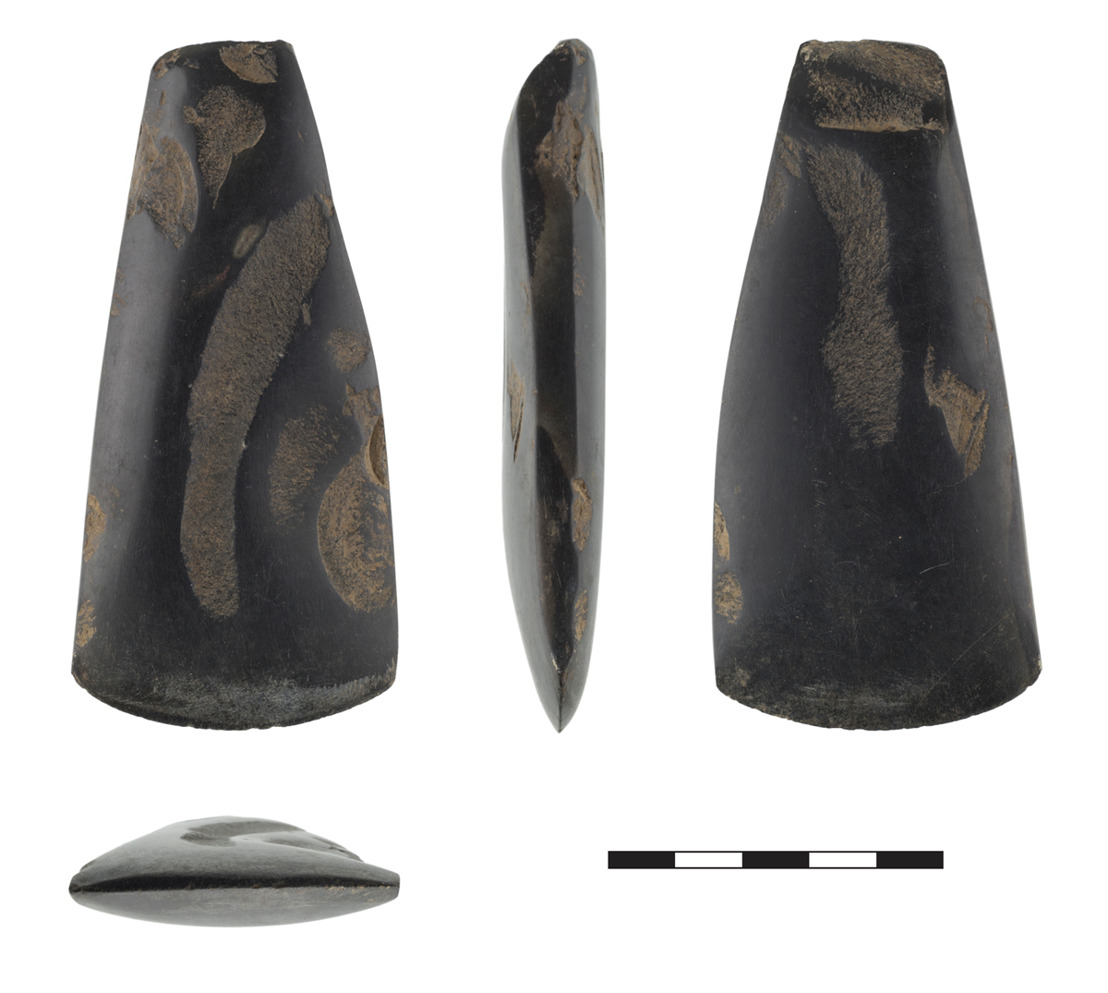 World-first exhibition on Pacific's past spans 19 countries
Wednesday, March 4, 2020 —

In a world-first simultaneous global exhibition, a jigsaw of 35 of the world's most prestigious institutions will tell the story of the search to understand our human past.

The global concurrent exhibition, Uncovering Pacific Pasts, tells the story of the world's largest ocean and how it was inhabited.

It opens in museums, galleries and libraries in 19 countries on 5 March and runs until the end of June.

It's the first time an exhibition of this kind has ever been staged and reveals the deep and enduring fascination of the rest of the world with the peoples of Oceania.

The ambitious project is the brainchild of Professor Matthew Spriggs from The Australian National University (ANU), a world authority on Pacific archaeology – the first person to write its long history.

"Right from the start of archaeology anywhere in the world, people focused on the Pacific. They saw people from New Guinea using stone axes rather than metal tools and thought; 'this is what we must have been like 5,000 years ago.'

"The Pacific exercises a fascination for other people partly because they're trying to understand their own history, but our point with this exhibition is that the Pacific isn't some frozen moment in time, it has its own history."

To link the displays in various locations, Professor Spriggs has provided the historical connections between disparate collections of artefacts brought back from historical expeditions and housed in different museums across the world.

"In the late 19th century, having a collection from Oceania was fashionable, but today, many of these are in storage," Professor Spriggs said.

"We're bringing some of these things out of the cupboards and giving them a new context. We connect them with another part of their story on display in another country.

"For example the Hearst Museum at the University of California, Berkley, has a display of the oldest known pottery from Fiji, relating to American anthropologist, Edward Gifford's expedition there in 1947.

"In Fiji, a local indigenous chief, Ratu Rabici Logavatu, had been seconded from the Fijian Administration to assist Gifford.

"He produced survey drawings, he excavated, took photographs and did a lot of other work that was vital to the success of Gifford's mission. So the display at the Fiji Museum in Suva celebrates Logavatu's work.

"I wanted this project to avoid glorifying just what 'dead white males' did in the Pacific, so we've included the work of indigenous individuals like Ratu Rabici as well as women like Katherine Routledge, the English archaeologist who investigated Easter Island in 1914.

"These unsung heroes were absolutely pivotal to this history."

At the Kon-Tiki Museum in Oslo, the exhibit looks at Thor Heyerdahl's engagement in the Pacific and his raft journey.

"When Heyerdahl built and sailed a raft from Peru and reached the Tuamotus, he was trying to prove something about the archaeology and the history of the Pacific; he was trying to prove that Polynesians had come from South America." Professor Spriggs said.

"His views were never accepted by Pacific specialists even when he first put them forward, but it was a heroic attempt.".

Professor Spriggs said Pacific archaeology started with early European explorers like James Cook and Jean-Francios de Galaup, comte de Lapérouse. These were followed by waves of Protestant and Catholic missionaries, then Darwinist scholars.

"The first thing the explorers wanted to find out when they encountered the indigenous peoples of the Pacific was, 'where did all these people come from?' The missionaries also speculated on the origin of the people, but they usually had a biblical interpretation," Professor Spriggs said.

"Some had odd ideas that the Pacific languages were Semitic, related to Hebrew and that stemmed from a belief in the Tower of Babel, where people and languages were dispersed as a punishment from God."

A virtual tour of all of the exhibitions will unify the project and give audiences a cohesive overview of the story of Pacific archaeology.

A list of participating institutions is attached below.

FOR INTERVIEW:

Professor Matthew Spriggs
ARC Laureate Fellow
Research School of Archaeology and Anthropology
College of Arts &Social Sciences
T: + 61 2 6125 8229
M: + 1 808 479 2899
E: matthew.spriggs@anu.edu.au

To arrange interviews, contact Jane Faure-Brac on +61 459 852 243 or the ANU Media Team on +61 2 6125 7979 or at media@anu.edu.au.