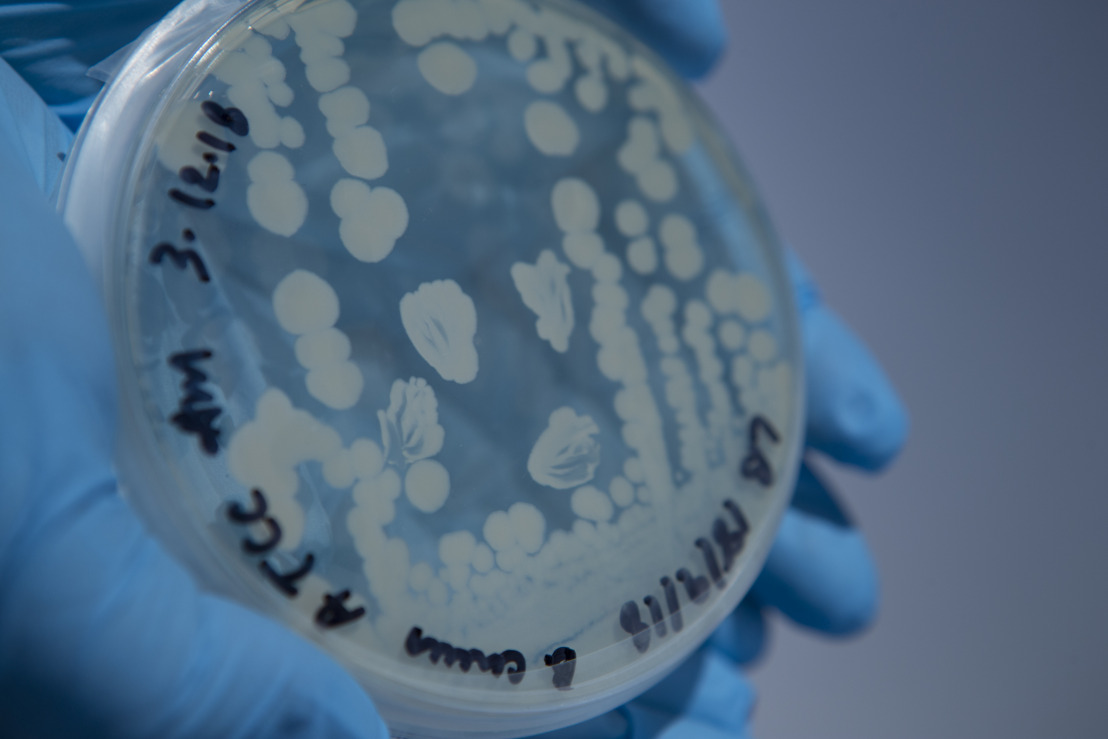 The toolbox of a bacterial tradie: researchers find new food-poisoning toxin
Tuesday, February 18, 2020 —

Scientists at The Australian National University (ANU) have discovered new details about the tools used by bacteria to trigger dangerous food poisoning symptoms.

They've shown for the first time how a new toxin can infect our cells, even when the body has successfully fought off others.

Food poisoning is estimated to affect more than 4.1 million Australians every year – costing the economy $1.25 billion, and in some cases can cause death.

Professor Si Ming Man and his colleagues study a foodborne bacteria known as Bacillus cereus. It carries the toxins responsible for causing diarrhoea and vomiting, and for helping the bacteria to multiply.

Previously, the ANU researchers showed one of these toxins is used to kill cells in our body and establish an infection.

"Now, we've discovered another toxin that's equally capable of destroying cells," Professor Man said.

"Or, to put it another way – we're slowly learning the many tricks of bacteria – the toolbox they use to infect us. This means if one of the tools is lost or neutralised by the immune system, the bacteria have a back-up that still allows them to infect and cause disease."

The toxin which is the focus of this new study – called NHE (non-haemolytic enterotoxin) – attacks all types of cells in the body by anchoring itself and punching holes in the cell membrane.

According to Professor Man, this can trigger a massive inflammatory response, which can lead to death.

"The similarities between this toxin and the one our team has previously studied can be likened to the similarities between a mallet and a hammer," Professor Man said.

"Our findings suggest they aren't functionally identical – for example, one toxin might be better at killing a certain type of cells than the other.

"This could prove incredibly important when it comes to successful treatment."

Antibiotic treatment for food poisoning may become less effective in the future due to bacteria's growing resistance to antibiotics, making this research even more important.

"We have created proteins that can neutralise the activity of the toxins," Professor Man said.

"These proteins restrict the spread of the infection, and can be used to complement the existing antibiotic regime we use currently."

PhD candidates Mr Daniel Fox and Ms Anukriti Mathur carried out this study under the leadership of Professor Man.

Their findings have been published in the journal Nature Communications.

FOR INTERVIEW:
Professor Si Ming Man
John Curtin School of Medical Research
ANU College of Health and Medicine
T: +61 2 612 56793
M: +61 415 598 560
E: siming.man@anu.edu.au

Ms Anukriti Mathur
John Curtin School of Medical Research
ANU College of Health and Medicine
M: +61 439 649 682
E: anukriti.mathur@anu.edu.au

Mr Daniel Fox
John Curtin School of Medical Research
ANU College of Health and Medicine
M: +61 451 679 249
E: Daniel.Fox@anu.edu.au

For media assistance, contact Jess Fagan on +61 436 694 750 or the ANU Media Team on +61 2 6125 7979 or at media@anu.edu.au.