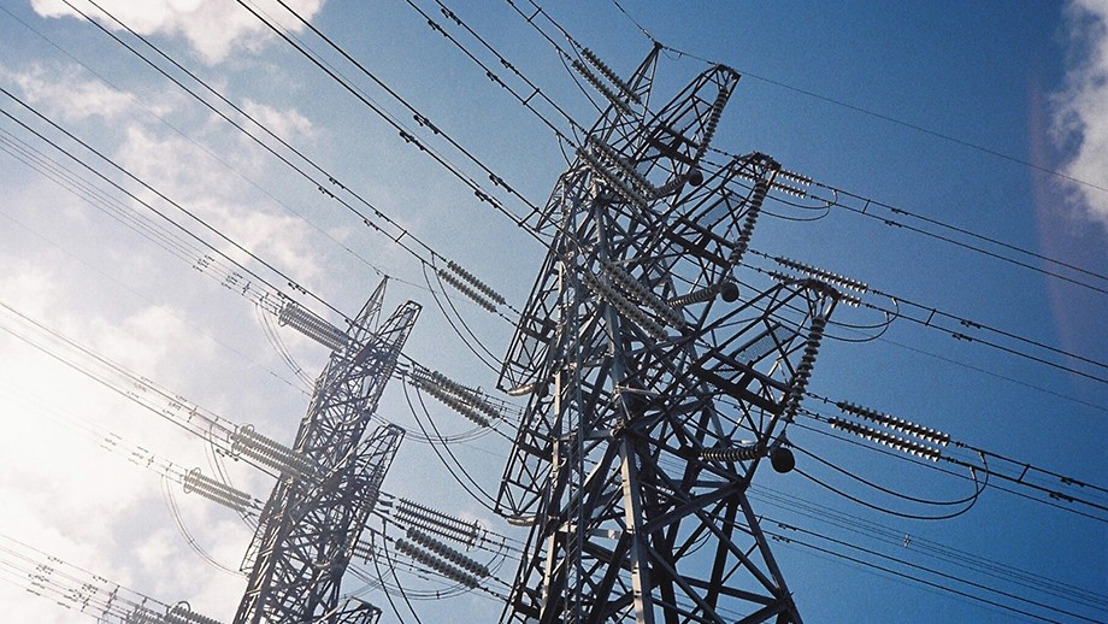 The way forward from Finkel review of Australia's energy future
Friday, June 9, 2017 — With the release of Chief Scientist Dr Alan Finkel's blueprint for Australia's future electricity market, experts at The Australian National University (ANU) provide their thoughts on the way forward to ensure the country's energy security.
ANU experts below can be contacted directly, or through the media hotline on +61 2 6125 7979.
Professor Ken Baldwin
Director, ANU Energy Change Institute
M: +61 432 987 251
E: kenneth.baldwin@anu.edu.au
"The Finkel review provides a comprehensive suite of carefully considered measures to bring the national electricity market into the 21st century. It presents a flexible, technology-neutral approach to decarbonising the electricity sector – which is the first cab off the rank to address climate change.
"The review's recommendations provide politicians with the tools required for a much-needed bipartisan approach to meet our energy security, affordability and sustainability goals. This will provide the policy certainty required for the urgent multibillion dollar, multi-decadal investment by industry.
"Technology and the associated regulatory and market possibilities are moving so rapidly that we need to be agile to keep ahead of them. The Finkel review is the start of that process. In order not to be surprised by future developments in the energy sector, governments should take the recommendations of the review on board and consult with experts at the cutting edge of energy research to continually evolve our energy systems."
Dr Matthew Stocks
ANU Research School of Engineering
T: +61 419 370 012
E: matthew.stocks@anu.edu.au
"The Finkel review is a great opportunity to take the politics out of energy policy. The proposed Clean Energy Target will provide strong direction for the electricity sector to transition to a more sustainable energy mix to meet the Paris targets while maintaining energy security.
"There is a need for clear policy that reduces uncertainty: the Climate Change Authority and the Australian Energy Market Commission have shown that risk associated with current uncertainty has contributed to under investment and price increases around $40/MWh.
"Continued investment in renewable energy technologies at current rates will allow us to easily exceed the Paris target. The electricity sector is by far the cheapest and easiest sector to reduce Australia's emissions and should be taking a greater share of the Paris target. This is recognised in the report recommendation for a 'whole of economy emissions reduction strategy' providing scope for more ambitious efforts in future."
Dr Paul Burke
ANU Energy Change Institute and Crawford School of Public Policy
T: +61 2 6125 6566
E: paul.j.burke@anu.edu.au
"One of the key problems facing our electricity sector has been policy uncertainty. There is much to gain from coming together to support a policy that provides a path forward for new low-carbon investment.
"The Finkel review has recommended a Clean Energy Target. The approach builds on Australia's current Renewable Energy Target, and would help to ensure that there is sufficient investment in renewables to replace our ageing coal-fired generators.
"In terms of emissions policy, a simple carbon price would be best. Absent that, it makes sense to focus on policies to bring renewables onto the grid. A Clean Energy Target would help to do this.
"The Clean Energy Target would involve certificates only for new low-emission generators and existing low-emission generators that increase their output. This targets the scheme on new investment.
"Rapid reductions in the costs of renewables and energy storage make this an exciting time for the electricity sector. Hopefully Australia will get on with the job of moving to a low-cost, low-carbon electricity system."
Honorary Associate Professor Hugh Saddler
ANU Energy Change Institute
M: +61 407 624 304
"The report recommends what it calls a Generator Reliability Obligation. The obligation would be triggered whenever the proportion of dispatchable generation, which could include batteries and other forms of storage, in a region is falling towards a pre-determined minimum acceptable level. The obligation would fall on all new renewable generators wishing to connect thereafter and, in the words of the report, 'would not need to be located on-site, and could utilise economies of scale' through multiple renewable generation projects pairing with 'one new large-scale battery of gas fired generation project for example'.
"If implemented, this recommendation would seem certain to greatly complicate, slow-down and add to the administrative overhead cost of building new renewable generation. It would involve putting together a consortium of multiple parties with potential differing objectives and who would otherwise be competing with each other in the wholesale electricity market. A far better approach would be to recognise that dispatchable generation provides a distinct and higher value product than non-dispatchable generation. There should be a separate market mechanism, possibly based on a contracting approach, to provide this service. If well designed, this would automatically ensure that economies of scale, as may be realised by pumped hydro storage, for example, would be captured. This would be far more economically efficient, and thus less costly to electricity consumers, than the messy processes required under the report's obligation approach."
For media assistance, please contact Will Wright from the ANU Media Team on 02 6125 7979, 0478 337 740 or at <media@anu.edu.au>.